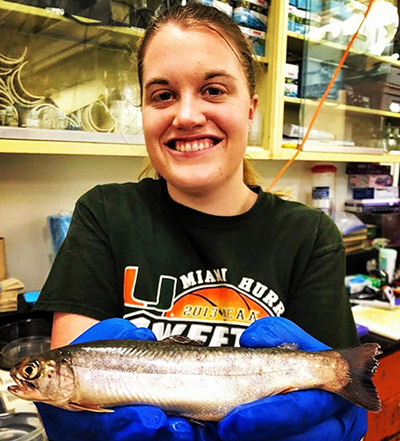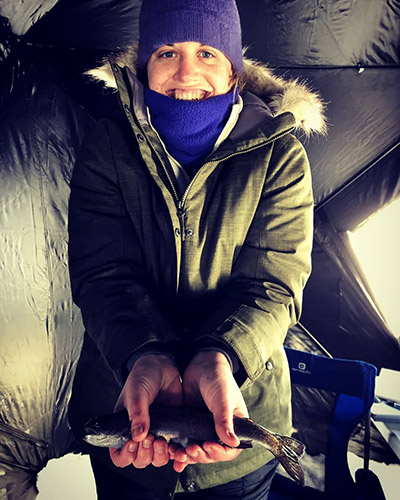 Hi, my name is Theresa and I graduated from UM in May of 2016. I majored in Marine Science and Biology with minors in Chemistry and Psychology. Since leaving The U I have worked a few jobs and am currently waiting to hear back about graduate school. After graduation I spent another year in Florida working for Walt Disney World. My positions included two six-month internships as an Aquatic Research Intern at The Seas in Epcot and a Behavior and Technology Intern at Animal Kingdom. My time at Disney was a great learning experience that allowed me to combine my love for animal research and welfare with the opportunity to educate the general public.
Being a Connecticut native, after spending 5 years in Florida, I decided it was time to move back north. I served as an AmeriCorps member for the New England Science and Sailing Foundation in CT. My year-long position included teaching Marine Science topics to underserved youth ranging in ages from Kindergarten to High School. This position allowed me to educate about topics that I studied at UM and even got me out on the water teaching kids how to sail and kayak.
I am currently getting my Masters in Science at the University of Winnipeg in Dr. Hasler's Fish Biology and Aquatic Conservation lab. I am studying thermal acclimation in brook trout and am looking at physiology, gene expression, and metabolic rate. I have been loving all the winter activities like ice skating on the lakes and ice fishing. But I will always miss my Rosenstiel family and the warm sunshine. I can't thank my professors and advisors in the Undergraduate Marine Science Department enough for all their support and knowledge! There's not a day that goes by that I don't miss the UMiami campus, the WetLab, and all that the Rosenstiel School has to offer.